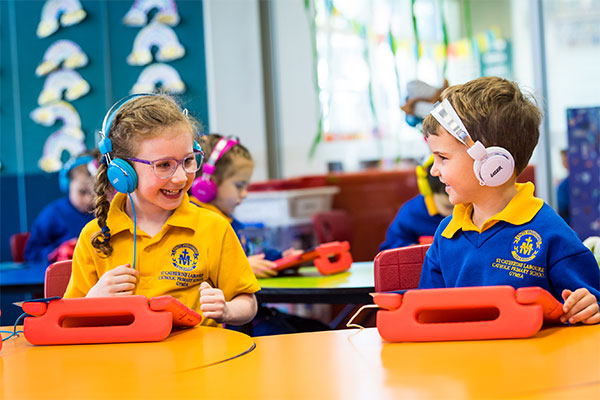 St Catherine Labouré Catholic Primary School Gymea is an inclusive centre for diverse learning where we focus on the development of the whole child and ensure continual growth for every student. Our dedicated and skilled educators are trained in:
Gifted Education
Special Education
Social and emotional wellbeing
Contemporary learning pedagogies
Our team of educators bring our shared vision for learning to life in vibrant, contemporary learning spaces. We have a strong focus on Catholic values, value close collaboration with parents and are committed to developing students for a contemporary world.
A host of co-curricular opportunities are provided by specialist educators to further enhance the development of the whole child. These opportunities include:
Sport pathways including athletics, swimming, Rugby Union, Rugby League, tennis, golf, netball, cricket, basketball
Band tutorials where students can learn an instrument of their choice and be part of a performance band.
Emerging technologies such as coding, 3D printing and green screens.
Student interest-based groups including chess, gardening, book and journaling clubs.
Community outreach programs.
2021 enrolments are now open.
For more information: