Our teachers know their students and work with them to help them realise their potential as learners. Our focus on authentic learning and authentic assessment ensures that we challenge our students to grow in their learning and achieve their personal best.
Throughout our community of Sydney Catholic schools, we have shown high performance of our students in measures such as NAPLAN and the HSC.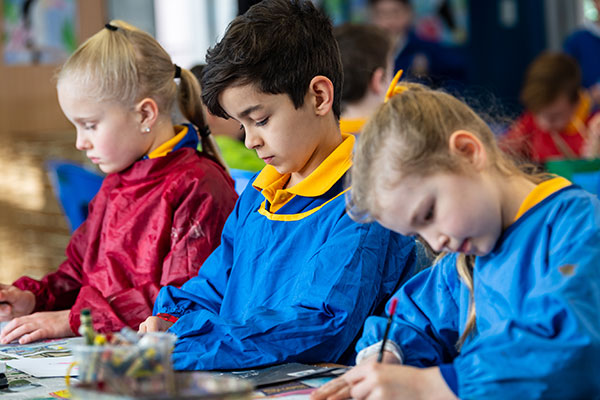 At St Catherine Labouré Catholic Primary School Gymea, our comprehensive assessment schedule is a critical aspect of challenging students and measuring their success. Our assessments include 'running records' for reading, Progressive Achievement Tests (PAT) for Maths and English, South Australian Spelling, Mathematics Clinical Interviews, NAPLAN results, the Year 6 Religious Education Test,  University NSW ICAS assessments, and classroom-based formative and summative assessments.
Through goal setting, students are able to take responsibility for their own learning and teachers are able to support and scaffold learning for the students to help them achieve their goals. All students have access to learning programs that meet their individual needs.
We identify gifted and talented students through tests such as CoGAT, Slosson Intelligence Test and Raven's Progressive Matrices, as well as, parent/teacher/student nominations. We then provide differentiated learning to motivate and challenge these learners.
Some of our recent achievements are:
Our high achieving students are selected to participate and compete in Maths Olympiad, Interschool Public Speaking competitions, and CASPA drama with success.
2015-2020 finalists in the Archdiocesan Christmas Art Competition.
Students are chosen each year to represent the region and/or state in athletics, cross country, soccer, rugby league, rugby union, softball and swimming.
Finalists in the STEM regional inter school competition.