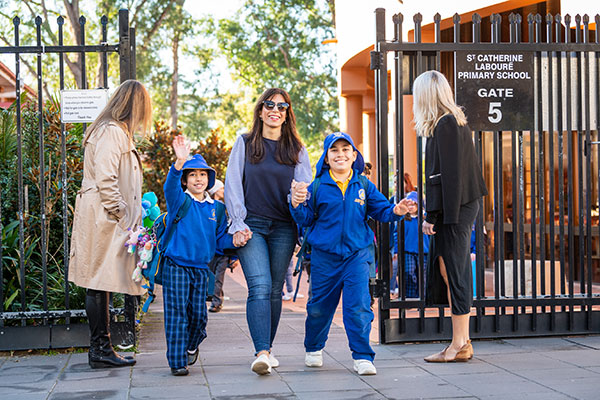 At St Catherine Labouré Catholic Primary School Gymea, the enrolment process for Kindergarten commences in early March, in the preceding year.
You are invited to join us for a guided tour of the school, available to all families. During the tour, our Year 6 students will guide you around our contemporary learning spaces, enabling you to see learning in action and answer your questions.
Should you have some remaining questions after the tour, the principal and assistant principal will be on hand to answer them for you.
Enrolment packs can then be picked up from the office or Request and Enrolment Form.
Applications for enrolment for all classes may be lodged throughout the year.